For Investors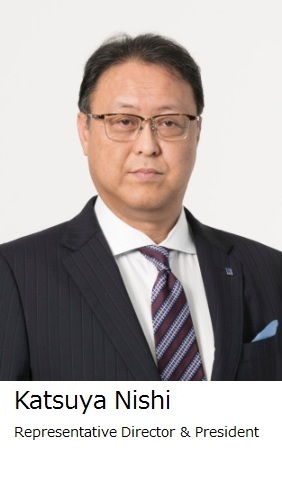 Sanden implemented the Comprehensive Structural Reforms in the fiscal year 2016 and started taking steps to carry out various measures of the Corporate Mid-Term Plan under the concept of 'Shrink to Grow' in the fiscal year 2017. Actually, we were successful in producing results as planned until the 1st half of the fiscal year 2018.
Since the summer of 2018, however, we have witnessed significant changes in our external business environment, such as trade dispute between US and China, factory closure of our major customer in US, increased regulation of automotive fuel consumption and emission in Europe, and US economic sanctions and subsequent tightening of financial transaction against Iran. In consequence of those changes, we have experienced delay in launch of new automotive models, decline in sales of diesel automobiles, and loss in earnings from business in Iran.
Accordingly, the operating results for the fiscal year 2018 were net sales of 273,934 million yen (4.8% decrease over the previous year), operating income of 889 million yen (83.7% decrease over the previous year), and ordinary income of 564 million yen (87.2% decrease over the previous year).
Meanwhile, in order to ensure sustainable growth in ever-changing business environment, we believe it is essential for the entire Sanden group to recognize 'Reconstruction of Financial Foundation', 'Improvement in Profitability', 'Further Structural Reforms', and 'Growth in Business' as our critical management challenges and carry through all of them. Based on our recognition that these 4 items are the critical management challenges to solve, we developed the new mid-term management plan, 'SCOPE 2023', in April, 2019.
Management objectives of SCOPE 2023, which are to be achieved in the fiscal year 2023
Net sales: 320 billion yen
Operating income to sales: 5%
Capital adequacy rate: 25%
SCOPE 2023 consists of 5 reform plans.
(1) Comprehensive reorganization of production system
(2) Enhancement of basic earning power
(3) Growth by actively promoting 'collaborative creation'
(4) Cash flow creation through capital reinforcement and reform of assets structure
(5) System innovation for implementation
We are going to tackle these 5 challenges with a sense of speed.
In order to enhance financial strength and earning power, under the basic policy that 'Reconstruct the management foundation without delay to maximize the corporate value and carry through the reforms for future growth', we are going to take measures placing priority on 'Reconstruction of Management Foundation' and taking innovative approach by which discontinuous changes will be initiated.
We will appreciate your continuous support and encouragement.
June.2019