For Investors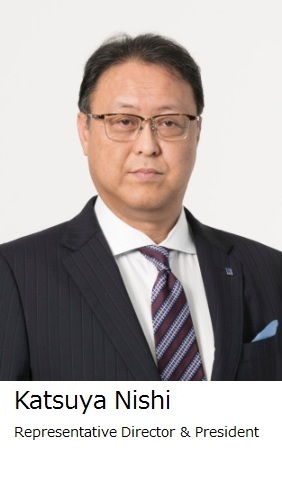 Sanden group decided its new mid-term management plan 'SCOPE 2023' in the fiscal year 2019. Aiming to rebuild the management foundation and achieve sustainable growth, we have been working on '5 reform plans' since then. We transferred the shares of Sanden Retail Systems Corporation in October, 2019, so that we became able to concentrate our management resources on the automotive systems business. Thus we made a new start as New Sanden then.
We made steady progress of improvement in variable cost and reduction in fixed cost as well as the comprehensive reorganization of production system in the fiscal year 2019. After the turn of the year, however, COVID-19 pandemic delivered a heavy blow to the global supply chain and the automotive industry, and the future of economy became murky.
In the fiscal year 2020, we are going to strive to revive our business while giving priority to safety of employees and prevention of COVID-19 infection spread. We will establish the safe and healthy way of working and undertake initiatives to be ready for the future after containment of COVID-19 because the fight against COVID-19 is likely to be a long haul. Although the future of our business is uncertain at this moment, the time will come for us to return to our normal operation. I hope every Sanden employee across the world seriously thinks of 'what we can do now' and 'what we should do now' and take your actions to prepare for that day so that we will be able to contribute to creation of better society.
It is said that the automotive industry has entered a period of once-in-a-century upheaval, and the industry structure is drastically changing to be adaptable to CASE etc. Sanden considers the change in industry structure as opportunities. We are utilizing our manufacturing bases, sales network, and development bases in the world and demonstrating our technical advantages in air conditioning and heating and cooling so that we will evolve into a company that provides the 'integrated heat management system'. I think tough times lie ahead, but I will resolutely take actions toward such evolution without hesitating to make investments whenever necessary.
We will appreciate your further help and encouragement from now on. Thank you.
July.2020