The heat pump system is an energy-saving type air conditioning system in which the refrigerant is repeatedly compressed, liquefied, and evaporated to exchange heat with the outside air. The exhaust heat is not available for heating on electric vehicles (EVs). Sanden contributes to extending the cruising distance of EVs by developing and offering its highly energy-efficient heat pump systems which lower drive battery consumption. In 2017, Sanden started the mass production of its heat pump systems.
And in 2018, these systems were adopted for use in air conditioning for electric vehicles in the Chinese market for the first time in the world.
Strong Points
Sanden uses its own key components, electric compressor and heat exchanger, for its heat pump to which its unique system configuration and control technology are applied. Sanden has newly developed a controller for heat pump system to provide a comfortable cabin space using less energy.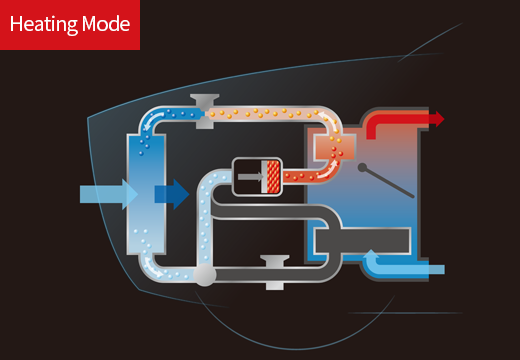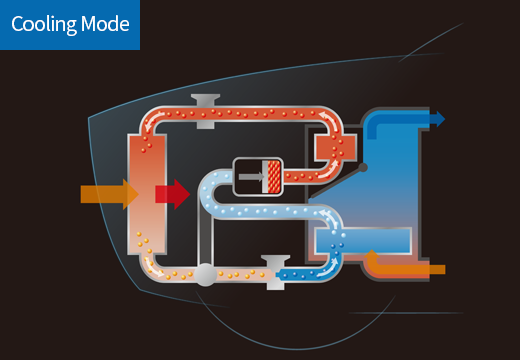 Unique system configuration focusing on balanced control of heating and cooling.
The electric compressor that achieves the compatibility between efficiency and reliability even under use at extremely low temperatures.
The vertical flow type outside heat exchanger for heat pump system that achieves high heating efficiency and drainage in a balanced way for both heating and cooling.
The counter flow type Inside condenser for heat pump system that achieves high heating efficiency and homogeneous temperature distribution of ventilating air.
The controller for heat pump system, which is capable of optimally controlling air conditioning and refrigerant cycle.